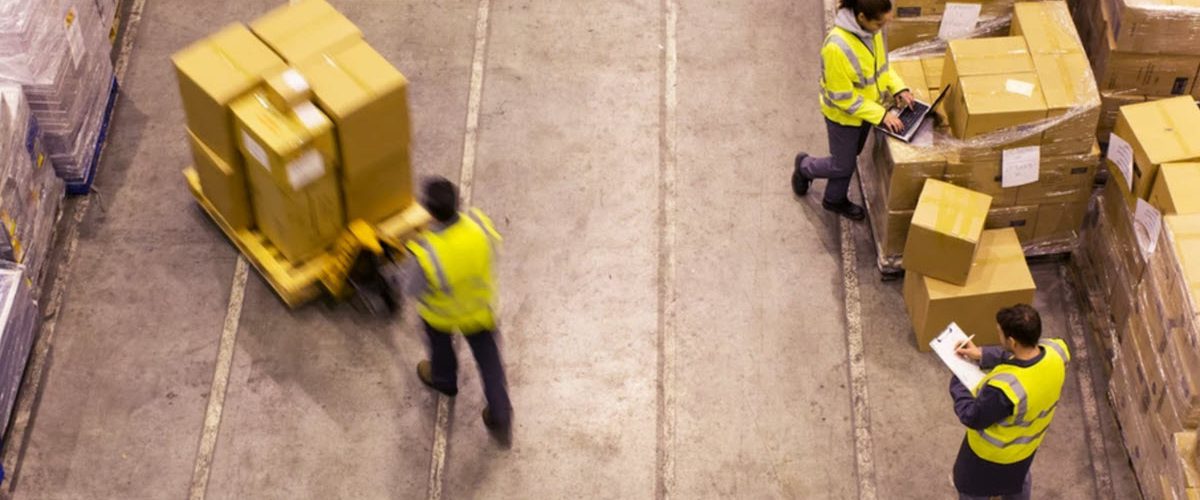 section-ed7d92c
The Internal audit of the supply chain operations is one of the most powerful and fastest ways to reduce operational costs and provide the company competitive advantages in the global market in times of disruptions and economic crisis. The aim of internal audit is to make recommendations for improving the efficiency and effectiveness of operations and to help management in achieving the projected business goals. The key areas of internal audit help in assessing risk and analyzing the optimal functioning of the supply chain.
As a result of the economic crisis, companies are forced to analyze their business processes in order to reduce operating costs of business. Old cost impact strategies do not have the same effect as they once had. Traditional approaches based on improvement are also no longer adequate. Today under the influence of changes on a global level and under pressure to reduce costs the company diverts its attention to risk assessment, process management and environmental risks. Supply chain should not be viewed as a function that supports other functions, but as a separate activity which is involved in all functions of the company.
It is necessary to make a difference between cost savings and risk reduction, actually to regard them as different strategies that are often considered at the expense of one another. If a company wants seriously to dedicate itself to cost reduction, it must have access to contemporary ways and plan its actions and effects in the long term. Although internal audit bears certain costs in the short term as well as the risk management processes it encourages, in the long term its effects and actions may permanently lower the cost of doing business primarily through identifying risks.
The main objective of internal audit is to depict the types and effects of risks that affect the functioning of the supply chain, evaluate them and act before they occur in order to reduce future costs. Unlike financial statements audit which focuses on testing and assessing of the reality and objectivity of financial reports which is traditionally done by external auditors, internal audit focuses on testing and assessing of business and increasing the success of the organization as a whole. The internal audit should include:
The key supply chain management processes for internal audit include Customer Relationship Management, Supplier Relationship Management, Customer Service Management, Demand Management, Order Fulfilment, Manufacturing Flow Management, Product Development and Returns Management. All these processes cut across multiple functions in any business, and offers the opportunity to capture the synergy of intra- and inter-company integration and management. In that sense, SCM deals with total business process excellence and represents a new way of managing the business and relationships with other members of the supply chain.
Value Added Role of Internal Audit
In response to the financial crisis, organizations are also charging their internal audit function with value-added roles to assist in formulating and achieving strategic objectives and sustainable growth. Internal audit of supply chain is to help company in finding answers to crucial questions about managing success factors of supply chain excellence, which can be divided into five main sections:
Supply Chain Risk Management
The big challenge for managers is to mitigate risks by intelligently positioning and sizing supply chain reserves without decreasing profits. Internal Audit can work with business leaders to develop an appropriate supply chain risk management program to provide assessments of the supply chain risk management program through continuous monitoring and auditing. Before companies can devise effective means of reducing supply-chain risks, managers must first understand the universe of risk categories as well as the events and conditions that drive them (Table below). Then, armed with clear, specific knowledge about these crucial risks, companies can proceed to select and tailor mitigation strategies, which are likely to be most effective.
Internal audit can be used for improving supply chain process in terms of efficiency and effectiveness, by providing insight and recommendations based on analyses and assessments of available data from the company. Supply chain management is a very complex structure of activities with cross-functional processes, and it presents one of the most important functions in the company since it is directly linked to all functions of the company. Internal auditors have changed their roles of merely providing a check over accounting transactions into helping and providing support for companies in supply chain risk management. The supply chain internal audit aims to support managers in process optimization and above all in cost reduction which result from an uncertain environment by evaluating and directing management towards approaches which will prevent or reduce negative effects.
A structured and automated audit workflow management e.g. SIMSA Audit Management Platform, based on the framework of operational excellence (Plan, Do, Check and Act) is a best practice and helps to manage End-to-end audit more effectively. It's a cloud-based web and mobile application which completely eliminates the huge paper work requirements by digitizing internal audits. The SIMSA framework maps all the stakeholders in the process, creates complete visibility to the risks, gives auto notification to the managers on the corrective actions and tracks actions with auto reminders and escalation. It also facilitates shared accountability across the organization for risks management.